Facebook Pixel
Published :

12/2/2021 12:28:00 PM .Dec.2

Authors :

Mahdieh PIRI

Last update :
What is Facebook Pixel?
Facebook pixel is a platform which makes you able to track & monitor interactions of your audience just by using the piece of code that you embedded it in your website source code. By tracking these Actions, you can create more effective &personalized Campaigns in the future.
Goals you can achieve by using That Platform
Evaluating Lead-to-Customer Conversion Rate from Different Devices

it helps you to find out how users searched about your Products & Services.

Enhancing the Process of Potential Costumers' Encouragement

Make sure by using this Platform you are going to have visible & Dominant Ads in your Potential Costumers' Point of view, also your Costumers will be more eager to take Actions like Filling a form or buying Products.

Establishing FB Dynamic Ads

Dynamic Ads could be Designed & Established based on Related Ads, Appropriate time periods & most viewed Products & Services.

Easy Access to Audience Insights

you will get a full range of view about your Customers & Subscribers.
How to create a Facebook Pixel?
First step - Create a Facebook pixel
From Facebook Events Manager in the dashboard, click on Connect to a new Data Sources, then select Web.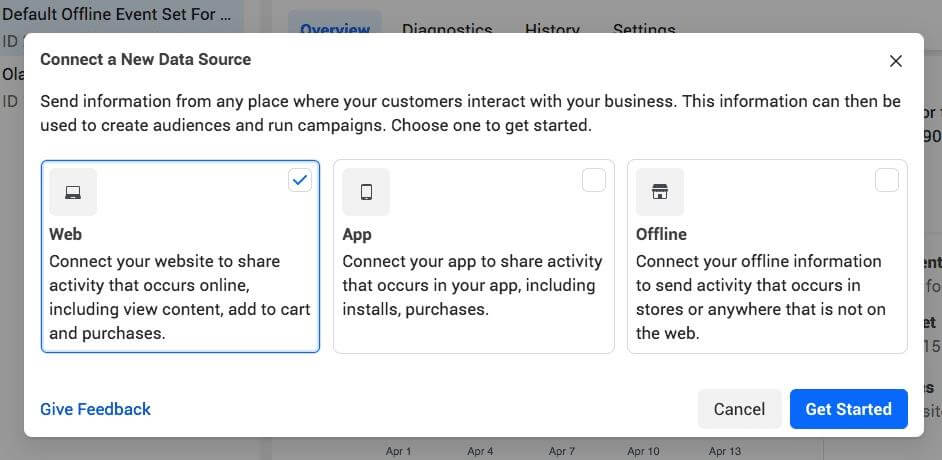 Select Facebook Pixel, after that click Connect.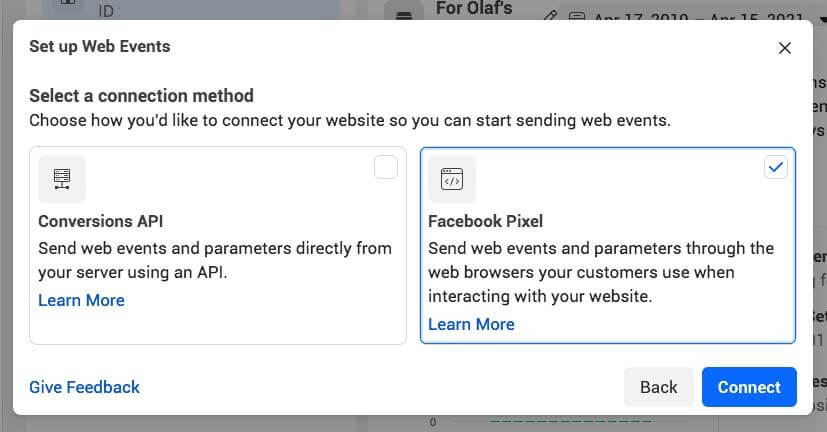 Name your first pixel, then enter your website URL, and click Continue.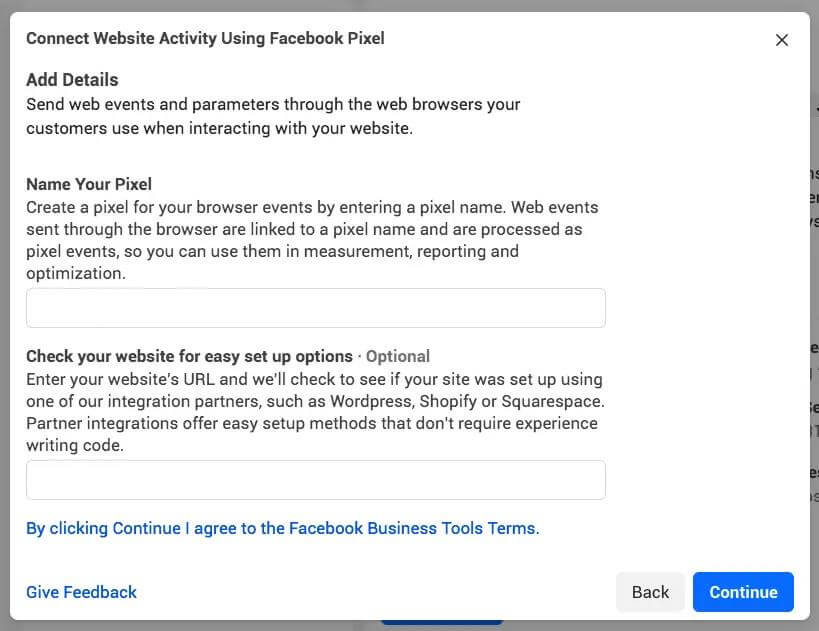 Second step – adding Facebook pixel API synchronization code to your website.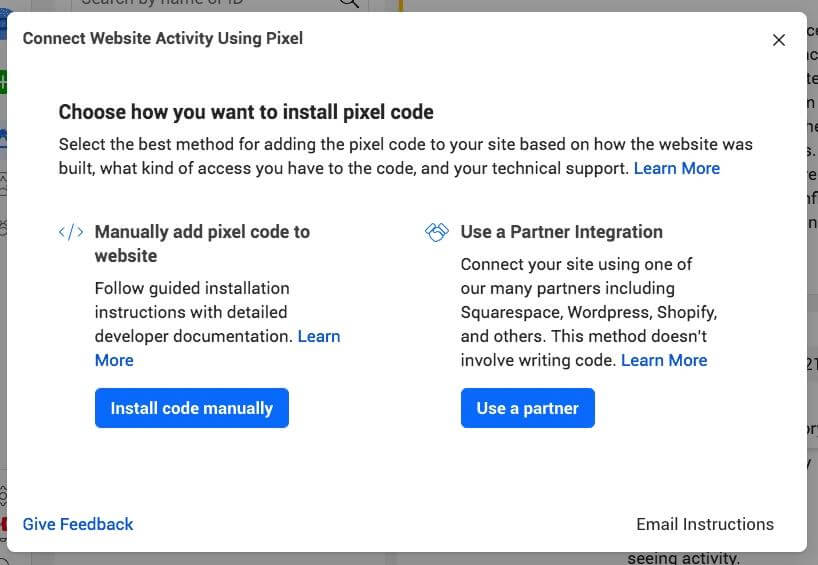 If you are using Content Management Systems (CMS) like WordPress, Joomla, Drupal or any other famous System you should click on User a partner button & integrate Facebook pixel with your website without any coding knowledge!

If you are using a Non CMS website then you need to insert Facebook pixel code manually to your website, click on Install code manuallybutton.

Click on green Copy code button and paste the given code in header section of your website, that's it! You're done, now just click on continuebutton& be ready for your Facebook pixel adventure!
What can I get from Facebook pixel?
Increase real customers

want to increase Lead to Customer rate? Don't worry, Facebook pixel got your back! Turning lead to customers by using pixel user tracking feature is not that hard mate!

Campaign filtering

FB campaign let you design your specific campaigns and target your customers based on their age, gender, locality and other aspects.

Reach your goals

FB campaign helps you to reach your businessgoals by hooking your customers based on your campaigns goals.

Customer journey

by using FB pixel, it's possible to track users which visit your website by clicking on Facebook campaigns, so it meansFacebook pixel does cover some features of customer journey process by identifyinghow many people referred from Facebook campaigns. In other words when customers come to your website by clicking on Facebook campaigns or ads, you can get full sight of information about the user, and plan their customer journey steps to get the best of 'em.
There is much easier way to pass these levels & get the best of Facebook pixel, just head to our contact us form and ask our help.