How to run a successful marketing campaign?
Published :

8/4/2021 6:00:00 PM .Aug.4

Authors :

Farhad Khaleghi

Last update :
if you are running a business all you want is to keep your customers informed and satisfied with your latest products and services. If you are finding trouble in planning the right marketing strategy then I must tell you that you are at the right place. You need a reliable plan for having consistent growth of your business and marketing campaigns is one of the marketing plans that can help you.
Here I will share some of the tips to successfully run the marketing campaign but before that let me help you understand the definition of a marketing campaign.
What is marketing campaign?
There is a lot of confusion out there about the term "marketing campaign" and if you are also one of those people then don't worry I have got you covered.
"Marketing campaign is said to be an initiative to promote your products and services on various media platforms such as television, social media, print, and more to increase the brand awareness as well as sales"
You should have a specific budget and a desired outcome from your marketing campaigns and that's what I usually ask my client to be clear with before planning a specific marketing strategy. A marketing campaign should begin and end at a particular time and if you are not sure about when you are beginning and ending a particular project or marketing activity then it is not a campaign and it will be counted as a regular marketing strategy.
Thus, I will clarify a little more that a marketing campaign is something that is practiced outside of your existing marketing automation and other marketing tasks.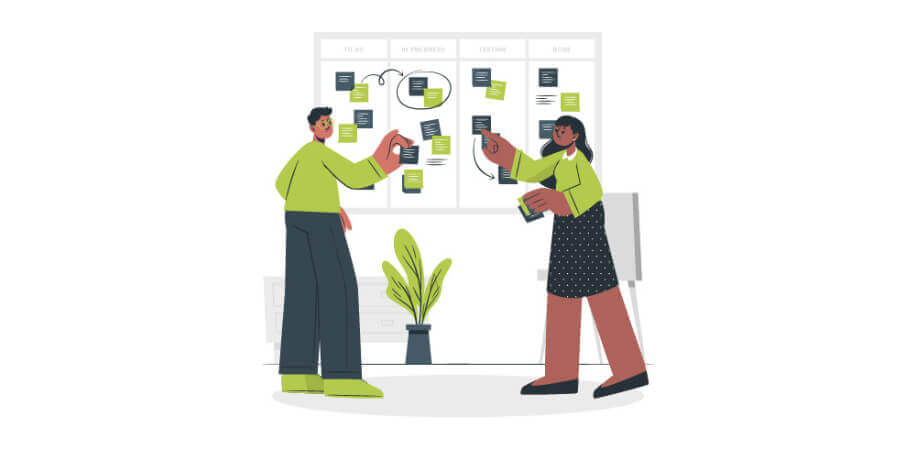 Planning your marketing campaign
Now as you must be cleared about its definition let us put some light on how you can successfully run a marketing campaign for your business.
Plan your goals

You should be very clear about your objectives before you plan anything else. When you have a clear goal for your business it becomes easy to plan things accordingly. Are you willing to increase your sales, promote any of your new products, get your retention rate improved, get publicity, or increase the number of existing customers? Be sure about what results you want for your business and try to make it more specific.

Plan the budget of your campaign

I have seen in my years of practice people plan a marketing campaign and then after considering the overall cost they find the campaign out of their budget. After understanding your goals I should suggest deciding which things you can afford is better to avoid any sort of financial issues.

Plan the strategy in a way that you get a positive return on all your investment in the campaign. Don't risk taking some loan for running your marketing campaign as if your strategy doesn't work then you will find it difficult to return the money which you have borrowed.

Consider who are your targeted audience?

Who are your targeted audience is a necessary point to decide on. You should try to understand what the needs of your audience are and then accordingly design your campaign to see productive results.

I always consider first some of the specific details about the customers that is their age, gender, location, interest, education level, job title, and more. Once I have all the details of the customer it's better to categorize them and run a marketing campaign only for those who can find it useful and generate interest in them to buy your products and service.

The content designing process

The content is the other essential aspect of your marketing campaign. In your content there I a specific message to your customers and also have a call to action (CTA). With a specific CTA, you can easily reach the targeted audience and it is advisable to include only one CTA in each of your campaigns so that there is no confusion in the mind of your audience.

You can design your content as per your product requirement. For example, if you want to market about your online classes then you can share the photos and videos about the courses and trainings offered by your organization and your CTA can be


"book your seats for the next session"


If you are marketing through email then you can create flyers where you can offer discounts to all your targeted recipients. So here the CTA will be "For discount, redeem the code". In short, it can be said that while designing your content all you need to remember is the targeted audience and the channel through which you are conducting your campaign

Deciding the channel

According to your budget, you need to choose the specific channel for your marketing campaign. It can be social media, TV, email, trade show, online advertising, print media, or digital media. If you own a small business I should recommend TV commercials can be out of your budget while Facebook ads can perfectly fit in your budget also provide you with a good response.

For deciding the channel you also need to consider where your audience spent most of their time. For the social media users, it will put a great impact through Facebook and Instagram ads but you may also try to direct mail to the people who are not so active on social media.

Launch and analyze the results

Once you are all set with your marketing campign planning and designing you are ready to launch it. But before you celebrate it is important that you keep track of the success of your campaign.

To analyze the result check whether your campaign successfully meets your original objective? At which aspect you need to improve your campaign? Did the customers find this campaign interesting and attractive to buy your products? Should this campaign be repeated?

Hopefully, all the above-mentioned strategies can help you to design an effective campaign and if you require any help there is the option of third-party service providers. Take their help and see some amazing results through a marketing campaign for your products and services.

With an end note I should say it's never too late and if you are struggling with your marketing strategies do find some useful help at my website and reap benefits for your business.