Personalization Trends in 2021 – What You Need To Know
Published :

11/19/2021 12:00:00 AM .Nov.19

Authors :

Farhad Khaleghi

Last update :
As we have entered 2021 there is an impressive growth in digital customer experience because of various digital transformations in the current Pandemic situation. Thus, there are many things that businesses need to understand for their company to become successful. Personalization is one of those things which can make a huge difference in handling the success of your organization.
I have researched and could say that how rapidly the digital transformation is taking place there are possibilities that personalization trends will keep growing Post-COVID as well. So let's get prepared by knowing some of the tactics that can help you to gain competitive advantages for your business in 2021:
Scaling up personalization by adopting AI/Machine learning

These terms will not sound new to anyone as they are already being contributing to digital customer experience but now their applicability is increased to a greater extent. In different forms, AI is leveraged by an organization to increase the effectiveness of their personalization efforts.

For example, by using AI you can build a better capability to have a robust visual site search for your customers and have control of engaging them in the best possible way on your website. You can also use automation software to achieve predictive personalization for conducting auto-target activities and advance the digital customer experience.

If you want to gain the trust of your customers I always explain to my client that it's not about just meeting their expectations but it is about thinking beyond your potential to get ahead and anticipate all their requirements.

You should find efficient techniques of scaling and increasing digital personalization activities through using the latest AI/machine learning technologies and when required take the guidance of an expert to undergo personalization trends of 2021.

Prioritizing customer loyalty

You don't want your brand to get abandoned by your customers, right?

One bad experience is enough for a customer to remove your brand's name from their shopping requirements. It is a big risk for a company which not any stakeholder would like to have for their business. Therefore, this year in 2021 where the online purchase has become the basic need of a customer due to the pandemic, personalization will help you gain the loyalty of your customers.

When you are deciding about personalization it should be not limited to discounts and offers. Instead, you should try closing the empathy gap with your existing customers so that you can see improving results in your personalization efforts and I have experienced personally how my clients are succeeding in winning customer loyalty through personalization by providing out-of-the-box services to their customers.

How did I achieve to bridge the empathy gaps for my client's businesses?

I made them understand how important it is to know the likes and dislikes of their customers as personally when I shop online I want to have clear choices and better filters to make the shopping experience a satisfying one.
By Incorporating the insights through the behavior and activities of the customers determining the right strategies
Running the right campaigns to make the customers feel connected to your brand.

Balance personalization along with data privacy restrictions

Because of digital personalization, the users now have control over their data and therefore it is important for a business to have a direct opt-in approach for your business instead of an opt-out approach so that you can reinforce the trust of your customers.

For any business, without the trust of your customers, you cannot run a successful business. You should remember while delighting your customers with attractive services and relevant customer experience you don't break their trust in your brand.

Companies should maintain trust within their employees for delivering proven services. You should give proper details to your in-house team as well about the change in the data privacy regulation so that they get enough time to understand and adapt the personalization effort as you have planned for your customers.

Let your personalization strategies be the ladder to your success

The only thing that can hinder your personalization efforts is not getting the right digital strategy to implement. In 2021 it can be challenging for different businesses to provide best customer experience where there is increased competition in every industry.

When we are talking about personalization strategy then it should be hyper-focused on your different customers to understand their actual needs and desires to opt for your product and services. This can be achieved only when you generate all your personalization strategies based on the data as researched and collected about the customers. A data-driven approach will always provide you with positive results.

Without a properly planned strategy, your personalization efforts are always at risk and cannot fulfill the real demand of your business over the long run.

You need an expert's advice to uncover the insights by synthesizing various types of customer data. No doubt by delivering high-quality services to my clients I can say behind every personalization effort there is always a well-planned strategy that has given amazing results to all my clients.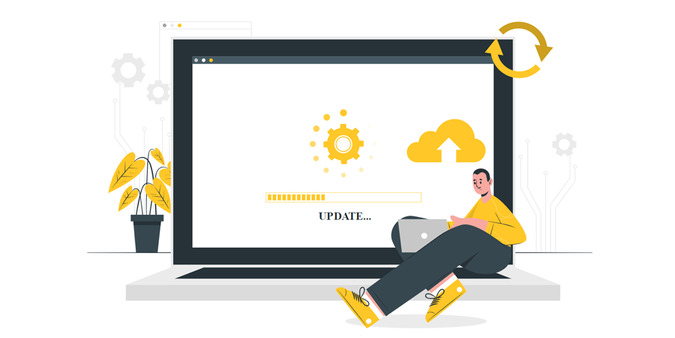 What should be your steps to stay updated with the personalization trends in 2021?
There is a lot of uncertainty and doubts about the behavior of the customer's post-COVID situation and therefore in the year 2021 all you need to rely on your experimental efforts. I recommend you to take the advice of someone who can be trusted and can deliver personalization strategies in a way that your company should offer services beyond the customer's expectations.
As we are moving ahead in 2021 I am sure you must be planning for having the best digital personalization strategies for your business. And if you are still lacking behind and worried about where, to begin with, let's get started today by providing a little help from my side
You should consider the following personalization strategies for your business:
Using data to enhance personal experiences

Sending personalized emails

Real-time chat with the prospects

Tuning unknown visitors into leads

Providing customers with content-based support

Solving immediately the complaints of your customers
Such growing trends will provide new ways for a business to improve and personalize the customer's digital experience with your company. And in the end, your company will surely gain a competitive advantage in the market and also increase the loyalty of your customers towards your brand.