Planning Your Customer Experience Strategies in Q2 2021
Published :

8/10/2021 5:00:00 PM .Aug.10

Authors :

Farhad Khaleghi

Last update :
Is your business pivoting in the correct direction to help your customers with improved services?
In the year 2020 businesses have got a completely new experience of how you need to be agile with the constantly changing circumstances for a business in the difficult times of Pandemic and the Lockdown. But what is that one thing that gives the most value to your business?
You are thinking right, it's your CUSTOMERS!
If you think your business is not working in the right direction then all you need to plan the CX strategies that will help your business become successful in 2021. You need to keep track of your customer's requirements and come up with services and solutions according to their feedbacks.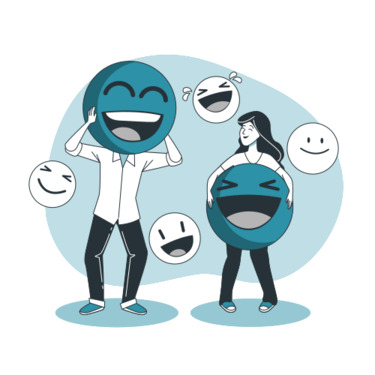 Are you familiar with the term Customer experience?
The holistic insight of the customer's experience with your services and your brand is known as customer experience (CX). With great customer experience, you get to know the results of every touchpoint the customer experienced while having a purchase of your products and services. Starting from awareness to evaluation and the post-buying experiences can be obtained with the help of customer experience.
The activities and the actions conducted by brands put a great impact on the insights of your customers and their preference of having business with your brand or not. Therefore it is quite essential to focus on having the best customer experience to make your business reach the top among others.
2020 was a crucial year where according to the lockdown rules customers were more into online purchases which demanded a great customer experience. Businesses need to design their strategy in a way that they can provide a unique experience to their customers. And the upcoming year will be more challenging for the businesses. That is in 2021 it will not be sufficient just delighting your customers but you also need to focus on the marketing, sales, operations functions, and customer support as well.
We are already in 2021, and some businesses are still struggling with customer experience strategies for better sales and growth of their company.
If you are also facing difficulties in designing the strategies I am here to guide you with the best strategies so that in this year of 2021 you will be more competitive and fast in the industry to become successful and increase your revenue as well as sales.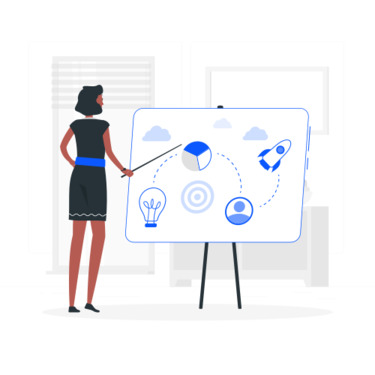 How to build successful customer experience (CX) strategies in Q2 2021?
The main goal of your organization is to keep your customers happy and satisfied. Also when you deliver the best customer experience no doubt the customer becomes your brand advocates and promotes your businesses in different ways.
When I say about customer experience strategies I share my personal experiences to help you with the most innovative and best practices. Those practices include the following:
Understand your customers.

It is essential for a successful business to know exactly who your customers are as an individual. Once you have in-depth knowledge about their requirements, what they are searching for, and which services satisfies them the most you can easily turn their interest into becoming your loyal customers.

In the beginning, I help my clients by gathering the right information and segmenting that data to target the right audience. You need to take the help of the experts to apply analytical efforts so that a well-structured and advanced customer experience strategy can be designed for your business to see progressive results.

Clear customer experience vision is the key.

Your customer experience indicates what are the goals and values of your business. It defines how your customers feel about some of the vital components of your business that constitute a trust within them for your brand.

All you need is to work on.
The approaches followed by your company can provide a great customer experience.

Across the various touchpoints of the customer journey how you consider providing personalized assistance to them

How interactive is your brand with your customers?
When you have such clear visions you will be able to bring out the most appropriate CX values and it will provide you with the maximum return on all your efforts.
Keep track of your customers.
When you have a track of the activities of your customers, you can mobilize your team to take productive actions based on the data collected. You need to have the right processes so that regularly their activities can be tracked. According to the feedback and the needs of the customer, the team should make sure that your customers are getting the right help at the right time.
Adapt the latest technologies in 2021.
When you have collected the data and analyzed its results, it's time to make use of the latest technologies to automate the processes which can help you deliver the best customer experience. It will help you to keep your organization competitive and work smartly.
During this Pandemic of COVID19, many businesses have noticed that their traffic increased like never before, and to retain the customers it's important that you deliver the best services using the latest technology and the help of the experts.
To different business I can recommend the following tips:
Use different digital channels such as websites and mobile apps to gather the feedback of your customers.

Invest in live chats to boost customer interaction by providing immediate solutions to sales and support queries.

You can also provide real-time customer engagement through collaborating with the browser of your customer with the help of co-browsing and make complex processes simpler by helping them with the simple guideline.

Chatbots and other artificial intelligence techniques can dramatically help in enhances the customer experience

To understand the customer experience better many companies are also adopting customer satisfaction analysis, customer journey analysis, and also customer engagement analysis with the help of third-party professionals to see increasingly great results for their business
And in the end, I like to conclude that providing customer experience at its best is not a tedious job if you have a good expert and the right technologies. Let me help you to feel confident and to make you well-prepared for whatever Q2 2021 brings for you with my highly proven CX strategies and other marketing services.