Today and the future of customer experience
Published :

11/20/2021 12:00:00 AM .Nov.20

Authors :

Farhad Khaleghi

Last update :
From last many years I am experimenting and analyzing how businesses are growing these days and concluded that customer experience is something that plays an essential role in offering the expansion of a business. And that is why today different companies are investing in different technologies and tools to reap the benefits of superior customer experience.
The other reason why customer experience got such importance is the ongoing Pandemic of COVID-19 where all the businesses and shops were forced to be closed as of lockdown. People started shopping online and to offer their customers a unique experience with their brand the companies started working on various strategies. And let me tell you the truth it is not easy to satisfy the high-level expectations of the customers.
In 2020 it was seen never before how the companies empowered their purchases to deliver the best customer experience to gain loyalty and an increase in revenue over the long run. Let us discuss why it is important today to put your time and efforts into the customer experience.
It helps in achieving customer satisfaction

It becomes easy with a great customer experience to know what customers are expecting from your brand. For gaining the trust of your customers you need to be accurate and fulfill every service which you have guaranteed to them.

It helps in turning new customers into your loyal customers

The purchasers are always impressed by a company through their experience with their brand. And once when they are satisfied they will be interested in having more business with you eventually turning them into loyal customers.

It makes your brand stand uniquely in the market

No doubt the competition in increasing and on flames these days among every business in the market, and the one thing that can help you is the customer experience it is an invaluable asset for you that can provide many different advantages to you.

If you are still facing trouble in providing a good customer experience to your customers then it is time to work on it and build a trustworthy and long-lasting relationship with them. The above-given benefits are based on my everyday experience with my clients on how with better customer experience their business became much profitable than before.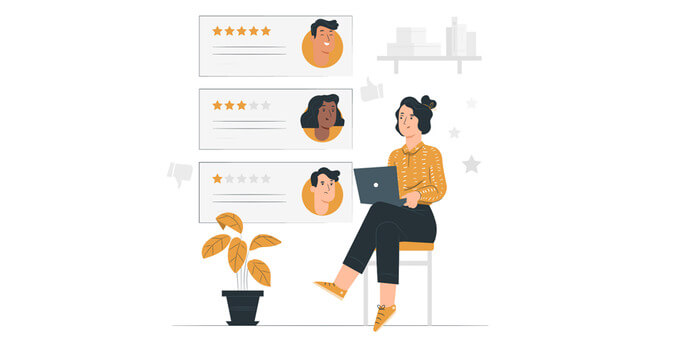 The future of customer experience
For decades the businesses are struggling to find ways to get connected with their customers so that they can provide a better experience to them. And with digitalization, the future demands the same that is nothing but a good customer experience is the key to success. Every customer feels that they should be understood and acknowledged by their brand and before investing in any technology you need to know the psychological foundation of your customers.
When customers have an attachment with a brand they make repeat purchases from a particular company and also becomes a loyal advocate of that brand to promote their products and services among their friends and family. Therefore, the companies should always first focus on how they can build trust with their customers before they think of the other steps for marketing their products and services.
As customer experience is prioritized by almost all brands for the success of their business it is important to take a look into the near future to have some innovative ideas to provide the best experience of your services to all your customers.
Consideration

I work with some simple concepts in my mind such as

How do the customers feel about a brand?

Are the services of a company valued by a customer?

How can a customer get connected to a brand emotionally?

Such considerations come when the softer aspects are measured of a customer experience. It trains a business how they can continue the customer-centric mindset for the betterment of their services and growth of their business

It can be easily predicted that a big push for the future of customer experience is "consideration"- as by building an emotional relationship with your customers you can automatically generate trust in them.

Conversational approach

The expectations of the customers are going digital and there will be no turning back in the future as well. That is why for the future to increase the sales of your company you need to develop a better conversational approach to your customers.

The customers can get connected to your brand from many different channels and they are willing to have quick responses to get answers to their queries. The software platforms should be developed in a way that you can have a more organized and well-built conversation approach for all your customers.

The contact center operations will be in more demand and the businesses will require to keep the customer experience as the most essential factor of their digital operations. You need to be more specific in designing the in-person customer services so that you can give a more personalized experience to all your customers. It will also help to tackle various ongoing operational challenges faces by a company to offer the right services while customers having purchase with their brand.

Evaluation

Without a proper evaluation, nothing will be worth it in the future. It will become important to improve the services of a company based on customer insights and other factors. The brands should be more transparent to their customers to build a strong relationship with them and also understand their requirements.

The companies will also require developing their culture to focus on their employee experience as well. And all this can be settled when there is a proper evaluation of every aspect of your business.

The future is awaiting large growth in customer-centricity by which the companies will get many opportunities to grow their business. Understand the requirement of your customers with the help of professionals and when required, take the right help. I am here listening to all your queries; join me to know what the future of your business is!