What is digital transformation?
Published :

11/19/2021 12:00:00 AM .Nov.19

Authors :

Farhad Khaleghi

Last update :
Digital transformation is the method of integrating digital technology into all sectors of your business so that there can be a fundamental change in the task of operating and managing your customers.
No matter if you have a small or a big firm, digital transformation is imperative for all business types. As the market is becoming competitive with the growing digitalization, different organizations need to be competitive to face various challenges. Most businesses are not so clear with the concept of digital transformation, and that is why to help you out, I am here to make things more simplified.
With my digital transformation ideas and processes, many clients have changed their mentality towards old business operating models and tried to experiment with things to respond more consistently and effectively to not only their customers but also their rivals.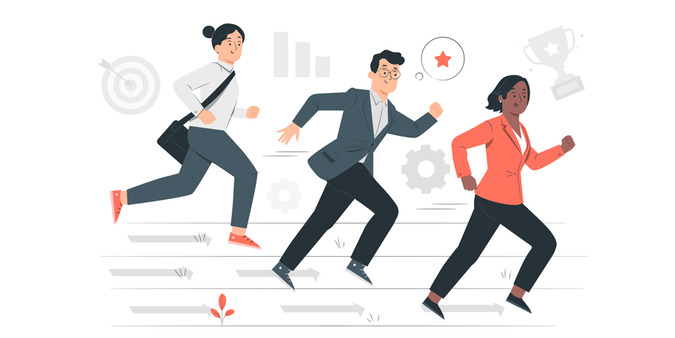 Why does a business need digital transformation?
Through digital transformation, there are unlimited opportunities for a business to become successful. The companies usually build a plan based on assumptions, and based on it they try to attract customers with social media and different content strategies. But it is hard to become digitally successful and you need to face many challenges in your way. Your competitors are better and much advanced and equipped with the latest technology and website. And thus, people assume if we also had the same technology as our competitors we could have also created value in the industry.
That is why many businesses are adopting digital transformation for their company to have a digital business. But for that, you need someone to guide you for proper alignment of processes, training, employees, innovation, and yes, obviously technology.
I must be very clear with this that a digital business is all about being adaptive and speedy to create various strategies based on proper evidence. Digital transformation makes it easy for companies to face challenges by data-driven decision and it offers you quick wins. You need to know what your customers are expecting from your business. And the current situation of the pandemic has forced many organizations to boost their IT investments and prioritizing their initiatives for digital transformation.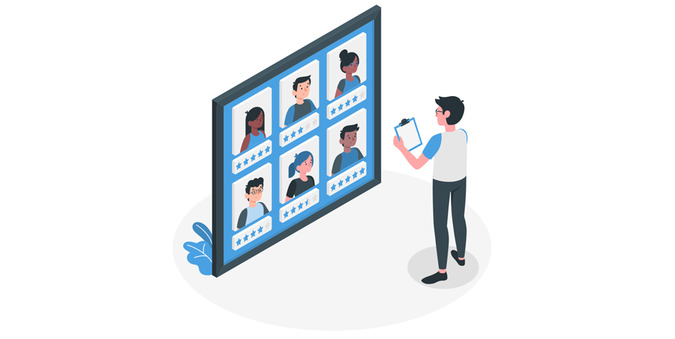 What are the benefits of digital transformation?
Digital transformation helps to adopt the latest technologies through which various business tasks can be re-engineered, automated and geared up with intelligence to see productive results
Customer experience

Through transformation, you can envision, design the model, and deliver the best services to them to see effective business outcomes. I believe for better customer experience the business should be reinvented from the inside out and through digitalization it can be done with fewer efforts. All you need is to being digitalized in planning strategies so that you can successfully establish a digital experience for all your customers. Artificial intelligence, data analytics, marketing automation and more can be used to provide data-driven customer experiences.

Business operations

With digital technologies, insights, and expertise you can build flexible business operations. You can now work smartly with the power of digital transformation. I always consult my clients to generate connected operations, keep running various critical assets of their business, bring operational efficiency in their system, and reduce the capital investment.

At any point of your digital journey, the right transformation can make your business operations more effective and reliable for your customers.

Re-designing the workflow

As I don't believe in working on assumptions I always find ways to give the most prominent results to all my clients. Re-designing their workflow is one of the things that has brought a big change in the success of their business. My approach is simple that is providing interventive workflow so that your system becomes more transparent, automated, predictive, and agile.

I have seen many businesses have grown with the help of combining digitalization and technologies with employee expertise and data. And in the same way, I have designed my strategies during the transformation process of the business of each of my clients. I help them at every step so that there is no space for any sort of errors.

High-end results

With digital transformation, you can improve your company's responsiveness by using real-time data and insights. Thus, your services get better by delivering higher value to each of your customers as well as employees. Also, your business processes get integrated with digitalization which results in rapidly converting various ideas into higher values.

Digital transformation has helped businesses in many different ways and with the ongoing Pandemic of COVID-19, I guess there is much more to come. The companies need to prioritize the needs of their customers during the pandemic lockdown and that is why they need to split on their optimization investments to keep their company competitive with their competitors.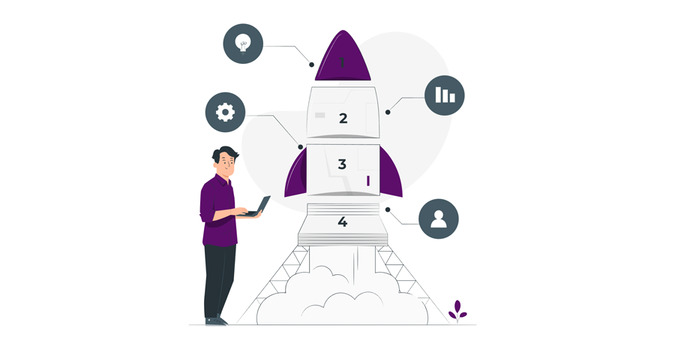 Digital transformation is the new trend
Because of the high-tech smartphones, machine-learning, artificial intelligence, and mobile apps, the customers are much reliable on technology to get their requirements fulfilled in the required time. And according to this, the business needs to follow the latest trend of digitalization to retain their customers.
If I remember, it was a long time before where the retailers used to deal only through shops but now they need to provide their customers with a unique digital experience that fits in the expectations of their customers. Because of such reasons, it has become quite necessary for a business to get digitally transformed to make their company successful in the market full of competition.
Let me help you with a simple strategy:
Decide what your primary goals are for the substantial growth of your organization. This growth can be in the form of adding value in the terms of cost-saving, customer services, and more.

The next step is to prioritize your projects that will help in succeeding in your primary goals.

Before you begin to work toward your primary goal check which things you can do easily and quickly to move towards it. This will help you boost your efficiency to drive you towards accomplishing your goal.
I understand it isn't easy and you need the help of the experts and once you get the right help you will be on the road to success. Contact me for all your queries and find the simple solutions to get your business digitally transformed.